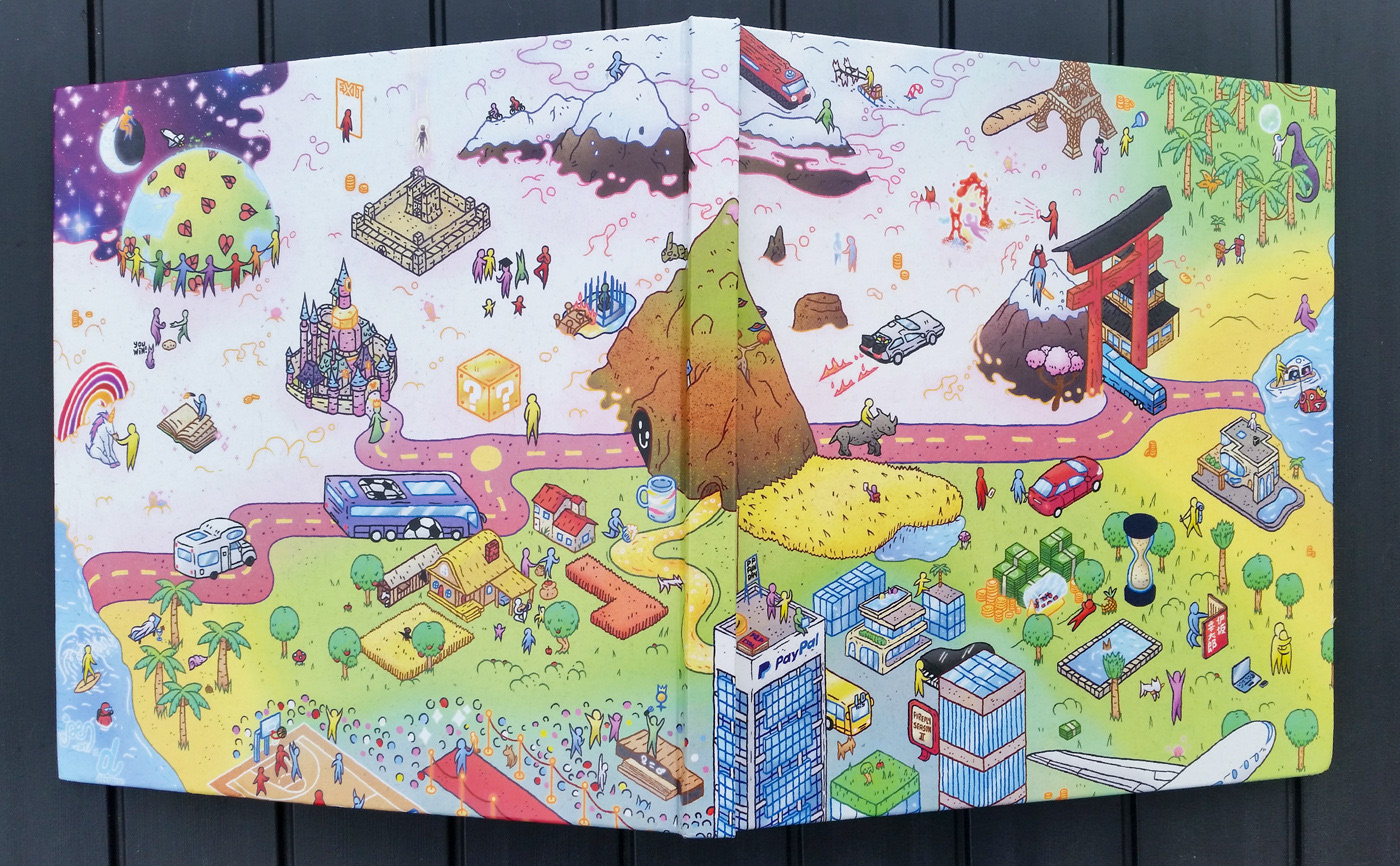 PayPal Israel, based in Tel Aviv, commissioned me through Dreame to merge an insane list of 137 dreams from the staff into one artwork, that would become the cover art for a dream journal given to every employee of the company after a good year 2018. So, I received that long list of things that would range from funny jokes, to crazy wishes, to simple family happiness. I then proceeded to merge the similar ones into symbolic visual language elements, and used all of them on a panoramic mix of the surreal storytelling of Hieronymus Bosch's Garden Of Earthly Delights and the playfulness of oldschool isometric videogames. All of which, within one very intense week.
Paypal Israel, localisé à Tel Aviv, m'a commandé via Dreame, de fusionner une liste hallucinante de 137 rêves collectés auprès de son staff en une seule illustration, qui deviendrait alors la couverture d'un journal  onirique offert à chacun des employés après une année 2018 fructueuse. Donc, j'ai reçu cette longue liste qui allait de la blague aux rêves les plus fous, en passant par de plus simples bonheurs familiaux. J'ai ensuite rassembler les rêves similaires en éléments de langue visuel symbolique, et utilisé le tout pour ce mix panoramique, quelque part entre le storytelling surréaliste du jardin des délices de Jérôme Bosch et le fun d'un vieux jeu vidéo isométrique. Le tout, en une seule semaine extrêmement intense.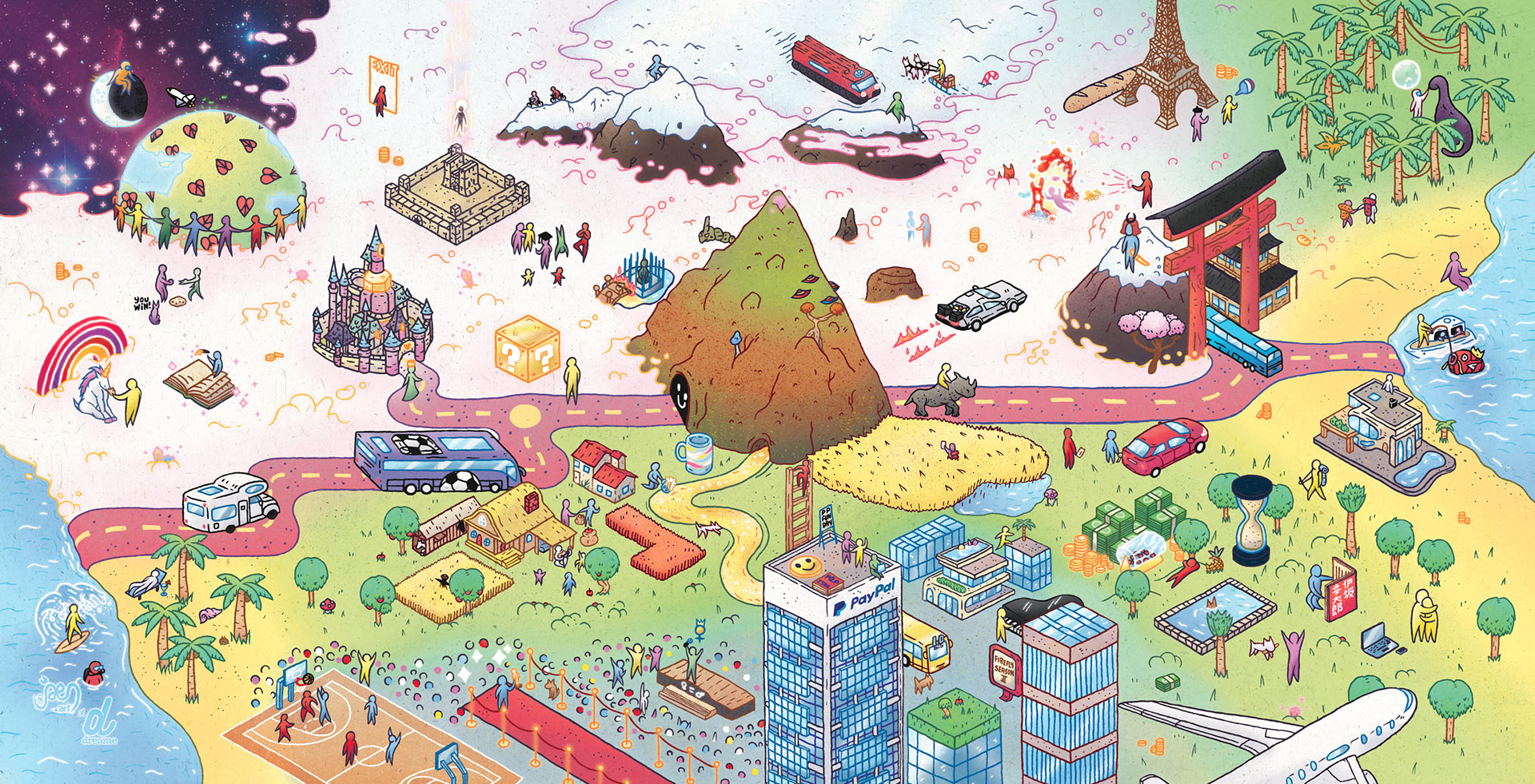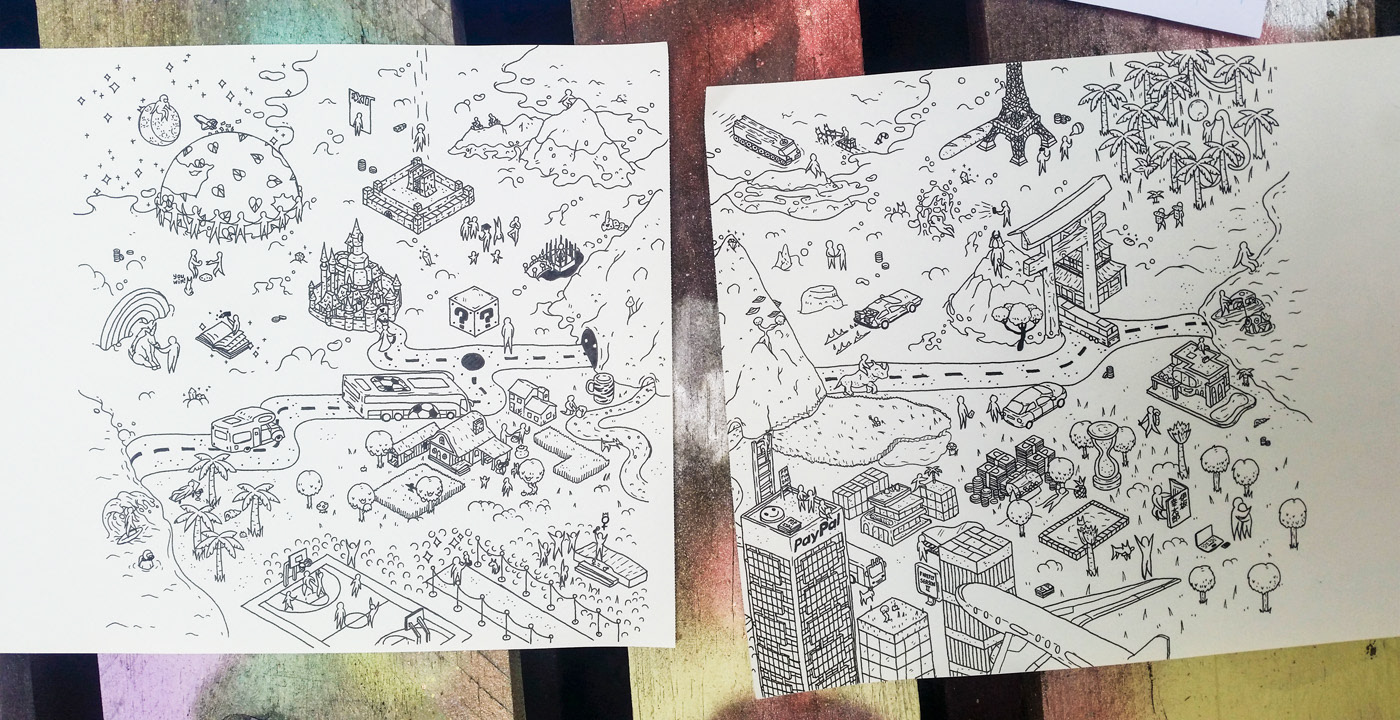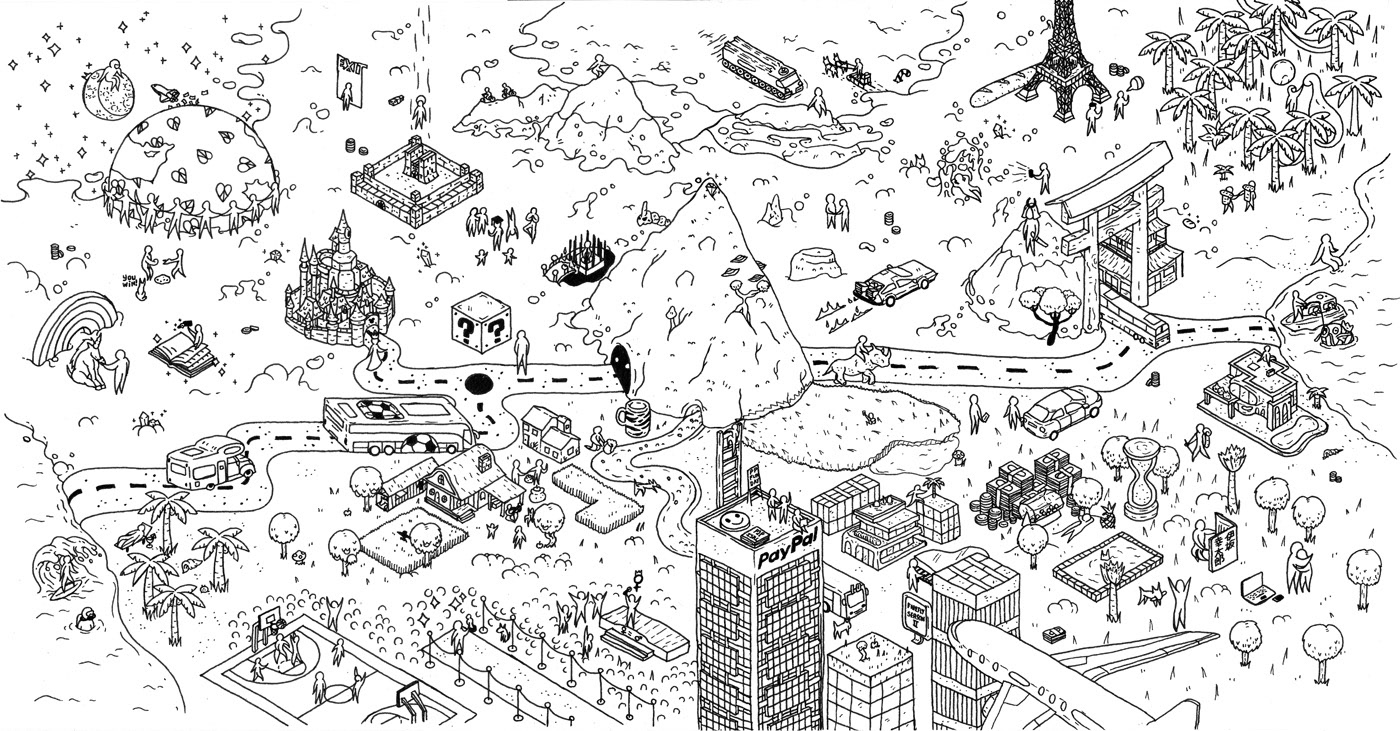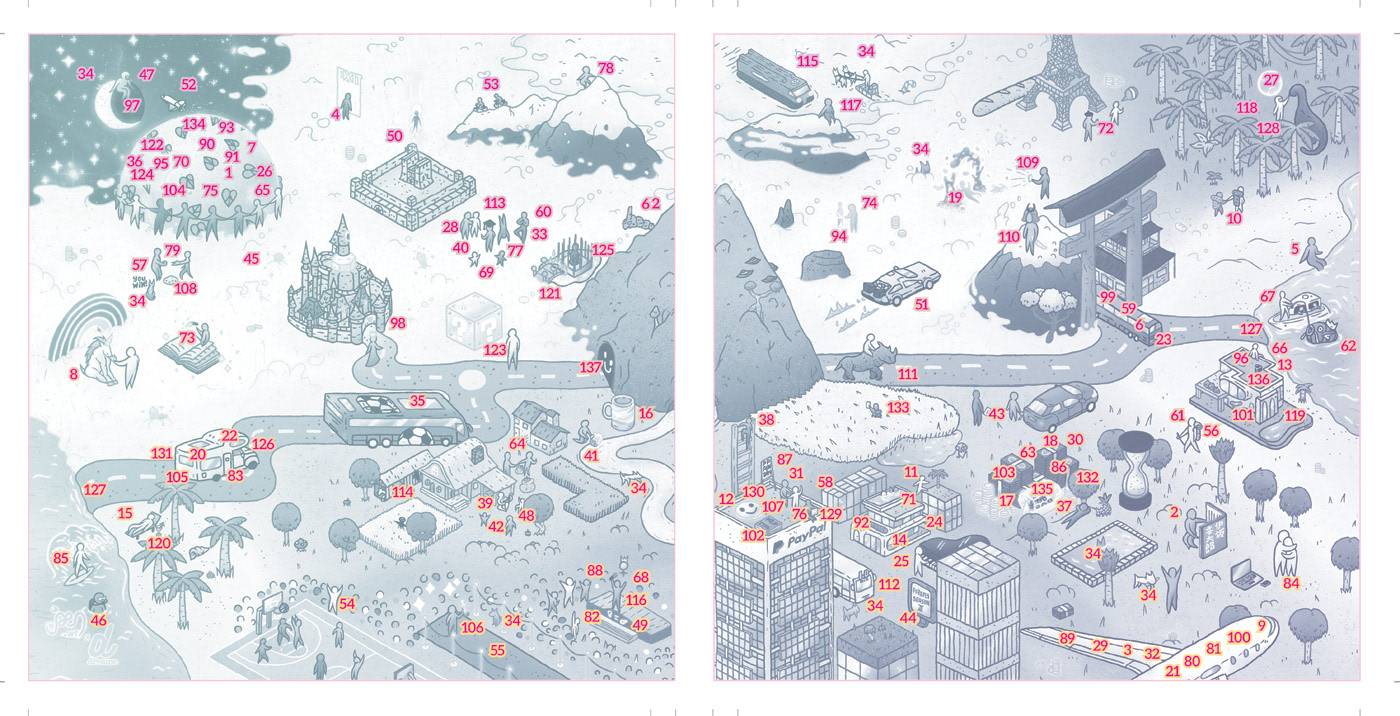 We included a numbered map along with the list of dreams, so that each of the participating employee could find their own dream on the cover.

          Nous avons inclu une carte numérotée avec la liste des rêves, de sorte que chaque participant puisse retrouver son rêve sur la couverture.