A set of 100+ mushroom cards for the online artwork collection and trade website
NeonMob
. I am only allowed to show 10% of it, so if you like this I encourage you to play the game and gather the whole collection! About 80% of them are my personal take on existing mushrooms, and the rest is pure imagination. 
Chris Messina from NeonMob did a nice interview for this set's launch, read it 
here
.

         Un ensemble de plus de 100 cartes de champignons pour le site de collection d'illustrations
Neonmob
. Je ne suis autorisé à vous en montrer que 10%, et vous invite donc à jouer et collectionner la totalité de ces personnages si ce travail vous plaît ! Environ 80% sont des interprétations d'espèces existant réellement, le reste étant un pur exercice d'imagination. Si vous êtes anglophone, Chris Messina m'a
interviewé sur différents sujets
 à l'occasion du lancement de ce jeu. 

         
NeonMob
の
100枚以上のキノコのトレーディングカードです。そのカードの中で10%しか見せないので、好きだったら、ぜひ全てを集め始めてください!茸のデザインの中で、約80%は現実に存在する種類で、約20%は想像した種類となります。NeonMobのChrisMessinaは発売した時に面白いインタービューをしてくれましたので、英語が話せるなら、
ここで
お読みください。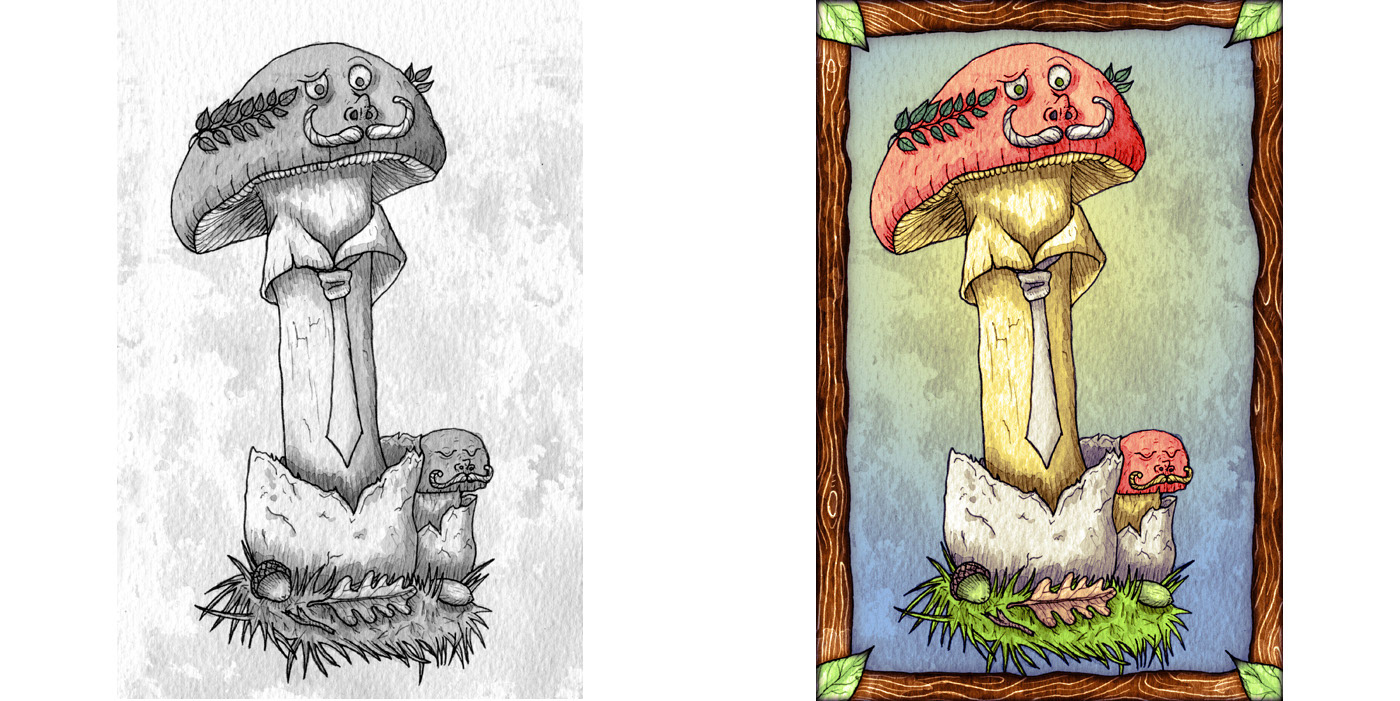 Original artwork (indian ink and sumi on watercolour paper) available on demand.